Welcome to Pilton Hill Camping
Off-site Glastonbury Festival camping 19-26 June 2023 ONLY
"Just the right distance from the festival to get some sleep"
"Probably the best night's sleep I've ever had at Glastonbury"
Glastonbury Festival is the biggest and best music Festival in Europe, but it is a huge and busy site. To make the most of the Glastonbury experience we offer you some calm, space, no mud and a good hot shower, all less than 2 miles away from the festival site (Gate A).
We offer camping for tents, campervans and motorhomes (no caravans), and glamping in Bath Bell Tents:
Good sized pitches with your own space and free parking, next to, or very near to, your tent.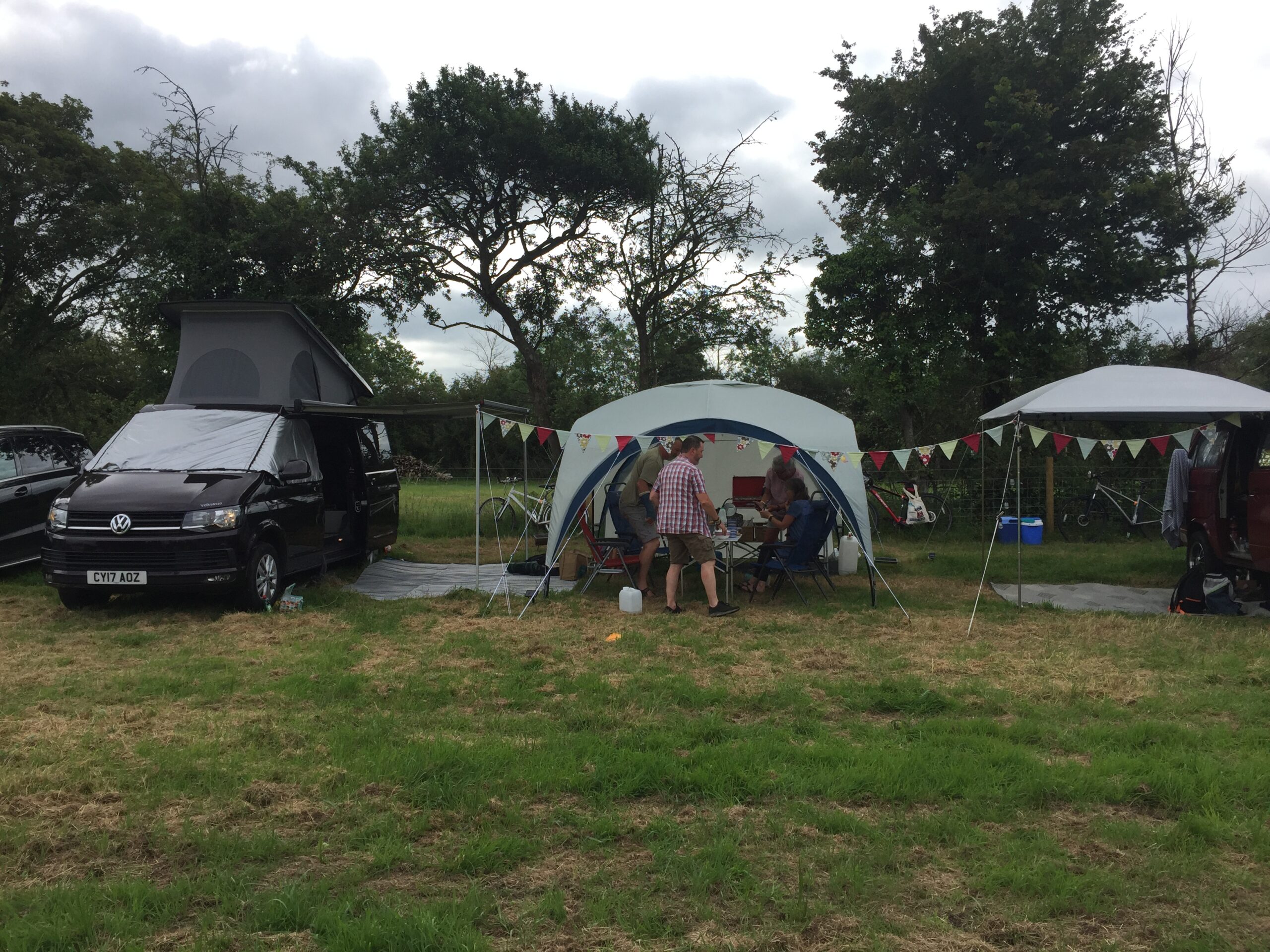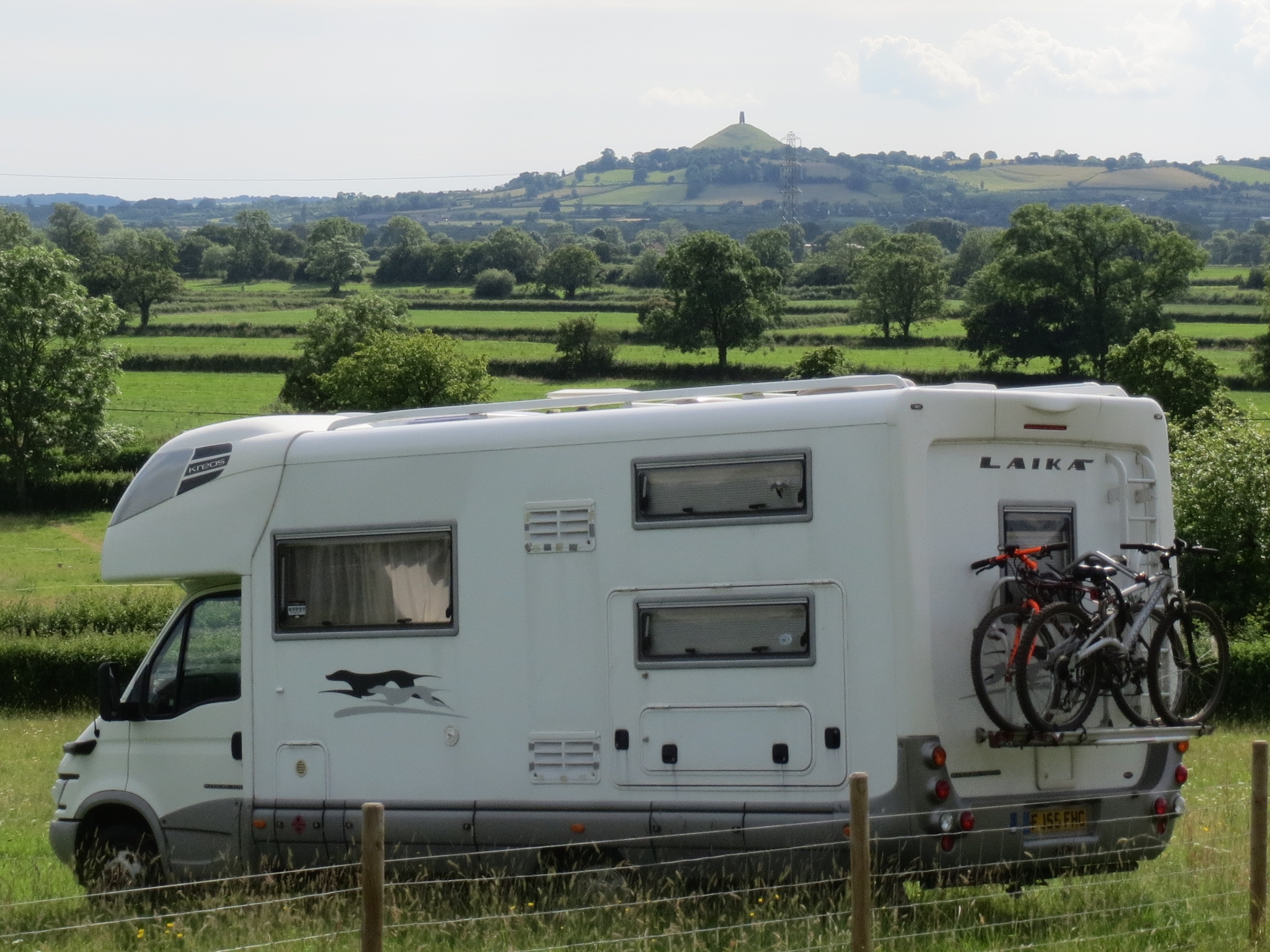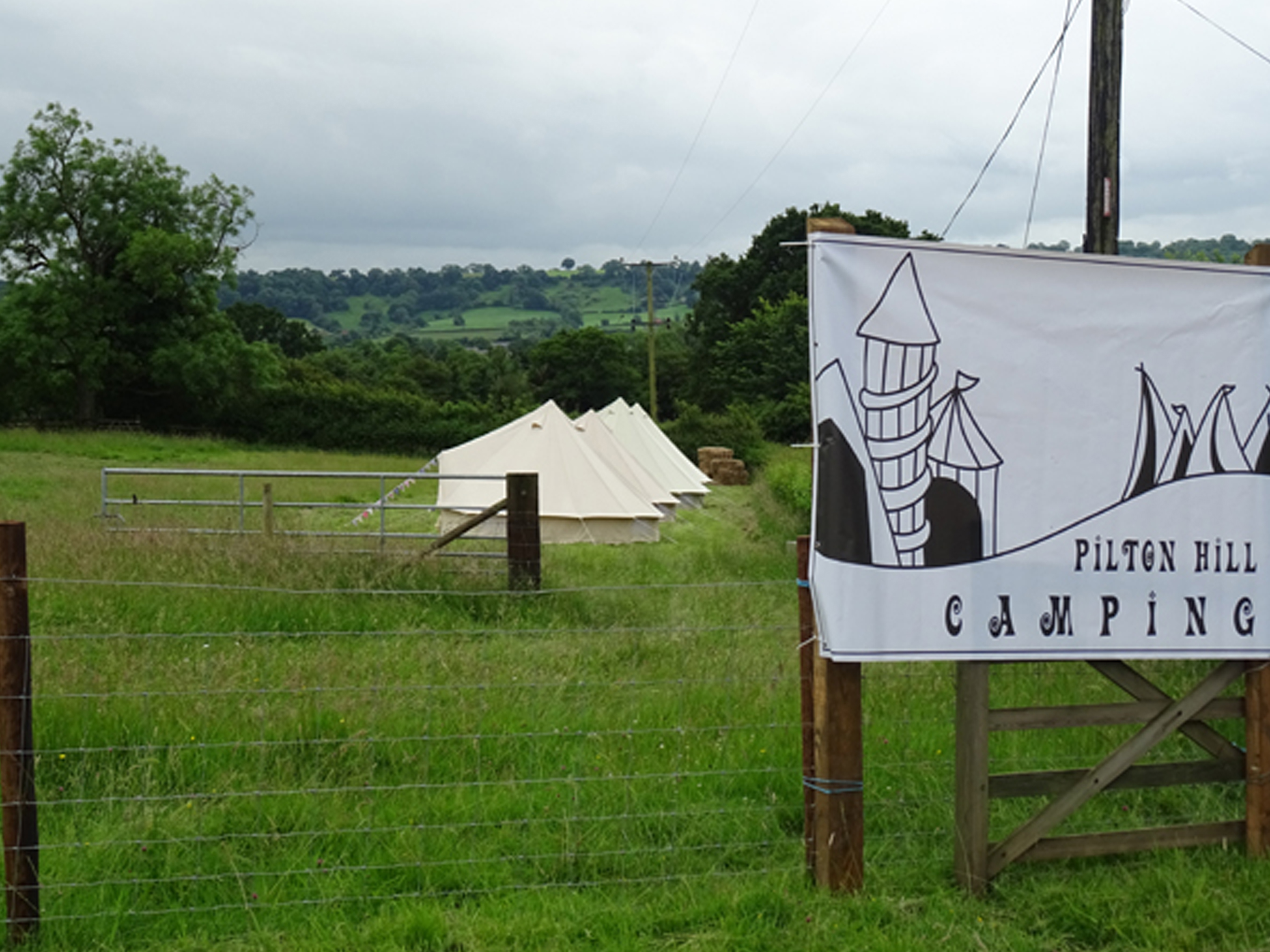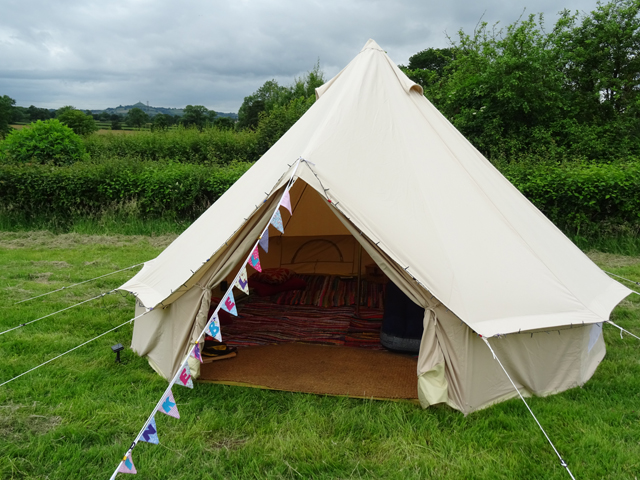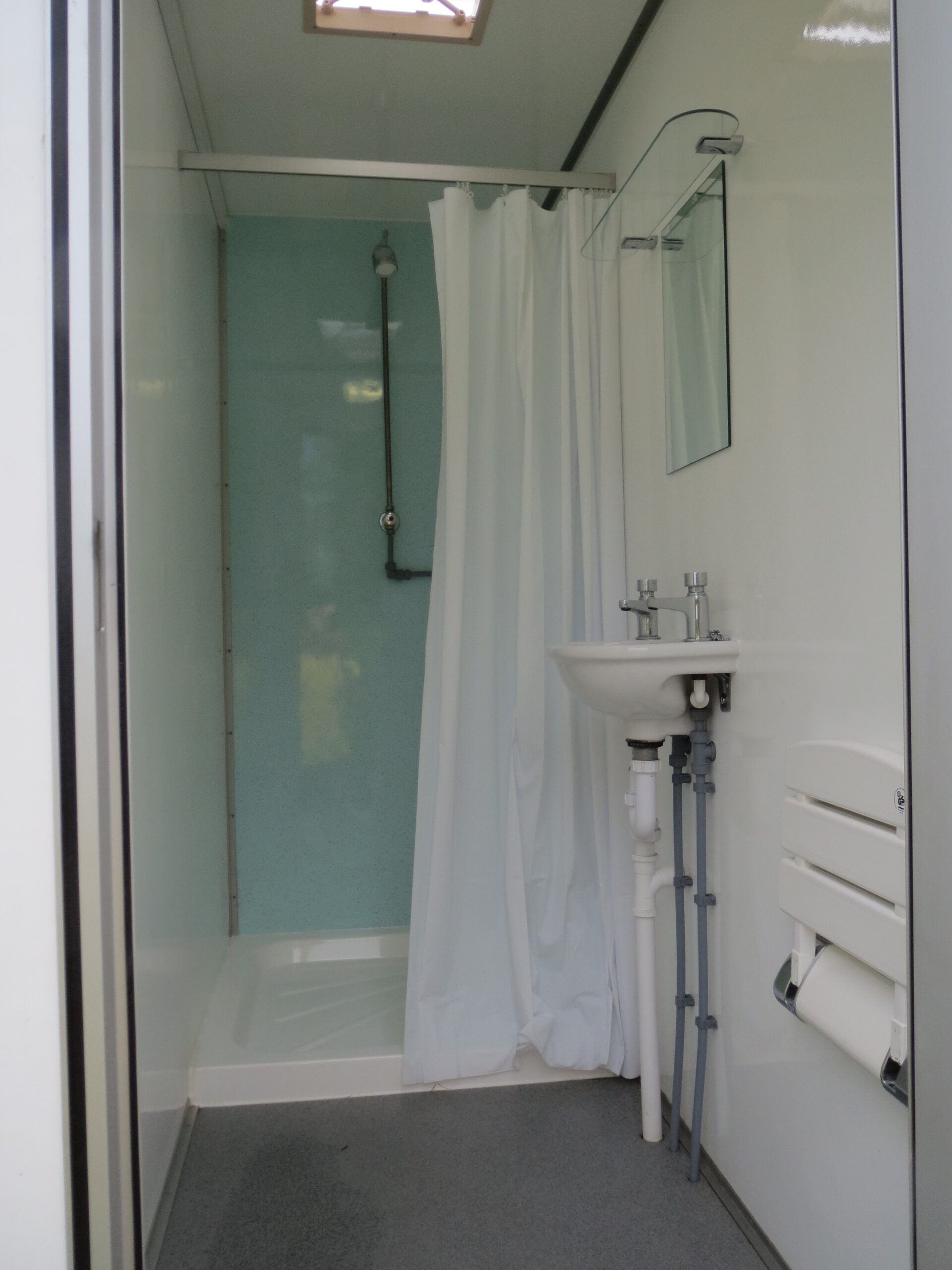 We have clean flush loos and free hot showers on-site.  We started in 2014, and have had many guests return every year.
Festival goers enjoy our space and calm, our hot showers, and a good breakfast in the Crossways Inn next door, with wifi and phone charging, to set them up for the day ahead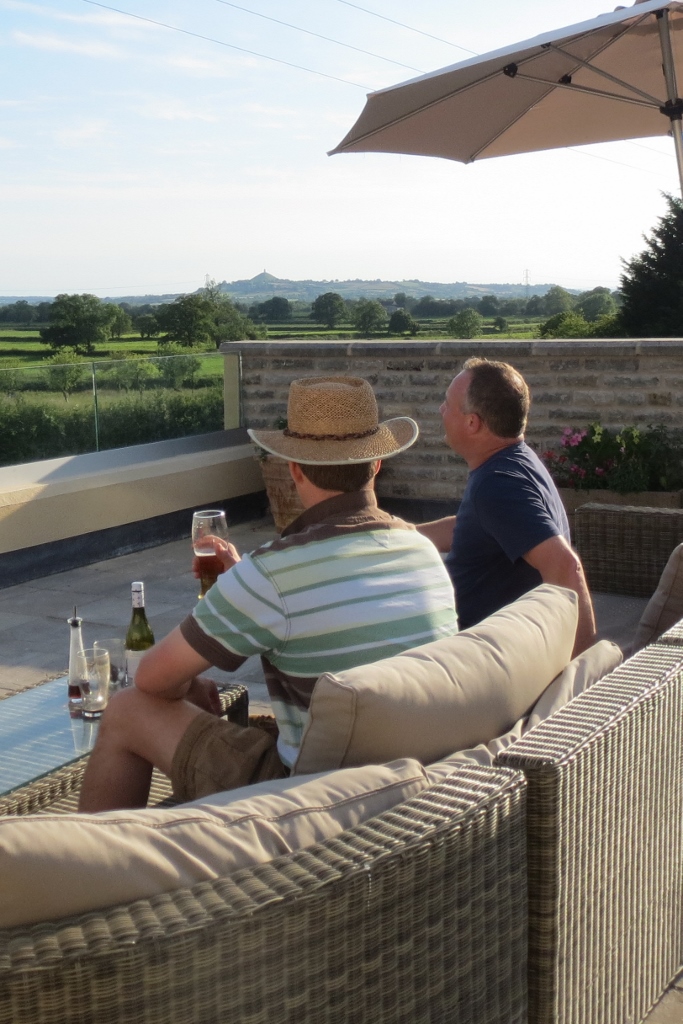 We welcome anyone with tickets to Glastonbury Festival, and Festival performers, workers and Stewards; Groups, couples, families and friends all stay with us.    
All from £17 per person per night.